4-Day Ultimate
All the adventures that the Pacuare River and Turrialba have to offer
Get ready for adventure
The very best of the Pacuare and Turrialba
A day of canyoneering. Two days of whitewater rafting. Pacuare ziplining and our Tarzan swing. Exploring Linda Creek and Salta Falls. And the list goes on.
Quick Facts
Trip Cost: $899
Trip Length: Four nights & four days
Minimum Age: 12 years old.
Lodging at a Glance
Nights one and two are spent at our Turrialba Vista
Nights two and three are spent at our Rio Vista Lodge
Meals are all included starting with dinner on the evening before (day 0) and ending with lunch on day 4
Adventures at a Glance
Five rappels down Silencio Creek
Approximately 50+ rapids, split on day one and day three
Our zipline is the largest on the Pacuare and we have the only Tarzan Swing
The waterfall is 27 feet / 8 meters and jumping is optional (but encouraged!)
2023 Pacuare Rafting
"You fit a ton of adventure in on this trip" – Google Review
4-Day Ultimate Highlights
The evening before your trip, arrive at our Turrialba Vista. The next day, which is day one, we'll canyoneer Silencio Creek, which is just a fifteen minute walk from the Turrialba Vista. After another night at the Turrialba Vista, we'll wake up on day two and we'll spend the day rafting Class II and III rapids on the Pacuare River, rafting to the Rio Vista Lodge. After spending the night, we then tackle our zipline course and then after lunch, hike to our private waterfall for a jump and swim. We'll then spend a second night at our lodge and then, on day four, we'll paddle out, rafting Class II, III, and IV rapids.
Why the Pacuare
" …perhaps the greatest, family-friendly jungle raft trip in the world."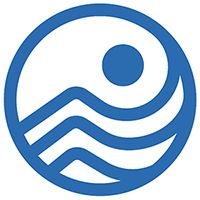 Paddling Life Magazine
July 23, 2015
Submit an inquiry to start a reservation
Anthony Mafale
October 18, 2023.
From start to finish this was a fantastic experience our guide Luis & our safety guide Manuel were created a magnificent rafting adventure, 5/5 would come back here again
Emily Hamilton
October 17, 2023.
My husband and I took a week long adventure tour of Costa Rica! Our guide Ericck, and our rafting guide Arturo were AMAZING! Not only were they so knowledgeable about all things CR, they brought such light and fun energy to every activity! I loved the food prepared at all the lodges. The Rio Vista lodge had an absolutely amazing view and the rooms were just the right amount of luxury while also connecting you to the nature around us. Ziplining and the Tarzan swing were definitely a highlight. I 11/10 recommend booking your next trip to Costa Rica with Pacuare Outdoor Center! 👏🏻👏🏻
Alexandra Benbadis
October 16, 2023.
We did a 2-day trip (one overnight) with POC, booked by Costa Rica Escapes. This white water rafting trip was absolutely INCREDIBLE. We're a group of 6 and most of us had never white water rafted before. Luis and Manuel helped us feel prepared and safe for our journey, and the 8 of us had so much fun together! Luis was so encouraging and supportive in the raft with us - we successfully did level 4 rapids even! And Manuel was hilarious and took great photos of us. Thankfully none of us had a fall, but we all felt like we were in very safe and capable hands if one of us had fallen. Luis and Manuel brought us to some awesome swimming spots and viewpoints along the way and took us on 7 zip lines and a Tarzan swing. We also stopped for lunch on the first day and they prepared us a nice spread of sandwich fillings and juice. It was so much fun! We felt safe the whole time and really enjoyed our experience! We can't wait to go white water rafting again. The POC itself is beautiful, and the team cooked us delicious dinner and breakfast at the center. We had so much fun hanging out together at the lodge and enjoying the scenery. Before we parted ways, the team brought us to a center to shower, change, and enjoy lunch. They once again prepared a great spread of food to make wraps. Here, Manuel also showed us the photos he took and we were able to purchase all of them and get a digital folder with the photos.
Don van Zyl
October 15, 2023.
My wife and I had a fabulous time on an 8-day kayaking adventure with the Pacuare Outdoor Center. We were treated like family by the highly skilled and knowledgeable guides, and they are great chefs to boot. The paddling and scenery were out of this world. We felt very safe both on the river and tree-topping on their zip lines. The accommodations were outstanding with great views of the surrounding rain forest. Everything was very well organized with a full but enjoyable schedule.
Brian Do
September 12, 2023.
Pacuare Outdoor Center gave me the best experience of my trip to Costa Rica. Tom and his family were so welcoming, we felt like we were family. They provided a full on end - to - end adventure experience that I would highly recommend to anyone. I will definitely be back!
Visitar Pacuare Outdoor Center ha sido definitivamente una de las mejores experiencias que he vivido. Me permitió poder conectar con la naturaleza, mientras al mismo tiempo experimentaba la actividad de rafting. Los guías son excelentes, llenos de experiencia y anécdotas, la comida es deliciosa, y por último, el lodge es perfecto si te gustan los lugares rústicos, y alejados de la ciudad.
Kevin Acosta
August 31, 2023.
Es una experiencia muy bonita, el lugar es maravilloso y la amabilidad de los guias es increíble, el rafting y las otras actividades se disfrutan mucho con personas como ellos.
María Fernanda Viquez Aguilar
August 31, 2023.
Fue una experiencia inolvidable, el lodge era algo diferente, tienen unas vistas demasiado lindas, me encanto porque se sentía una paz, los tours son demasiado chivas, los guías son muy cae bien, la comida estaba increíble
Stefania Marín
August 31, 2023.
Definitivamente visitar Pacuare Outdoor Center fue una gran oportunidad. Fue una experiencia inolvidable. Muy agradecida con la comodidad, el respeto y las experiencias que nos brindaron los guías. Además de que siempre se preocuparon por nuestro bienestar. Totalmente recomendado.