3-Day Raft + Zip
Three days of adventure on the Pacuare River
Experience everything that the Pacuare River has to offer.
The iconic 3-day Pacuare adventure
When we introduced this trip in 2020, we knew it would be popular. We were wrong, it was a crowd favorite. The right mix of adventure and relaxation allows you to get the adrenaline rush you came to Costa Rica for, and also curl up with a book in Pura Vida bliss in one of our hammocks at our lodge. This is Pacuare Paradise.
Quick Facts
Trip Cost: $485
Trip Meeting Time: 10:00AM
Minimum Age: 12 years old.
Lodging at a glance
Our rooms have flush toilets and hot showers
Meals are all included starting with lunch on day 1 and ending with lunch on day 3
Our lodge is immersed in the jungle yet comfortable with beds & soft cotton sheets
Adventures at a glance
Approximately 50+ rapids, split on day one and day three
Rapids are Class II, III, and IV.
Our zipline is the largest on the Pacuare and we have the only Tarzan Swing
We have two waterfall jumps, Salta Falls and Macaw Drop
2023 Pacuare Rafting
"It's hard to put into words how well thought out this trip is. It's perfect" – Google Review
3-Day Highlights
On day one, we spend the day rafting Class II and III rapids and arrive at our Pacuare eco-lodge. After spending the night, on day two, we complete our zipline course & Tarzan swing, and then after lunch, hike to our private waterfall, where you'll have the option to jump and swim. After another beautiful night at our lodge, we'll wake up on day three, and we'll raft from the lodge into the famous Pacuare gorge tackling Class II, III & IV rapids.
Why the Pacuare
" …perhaps the greatest, family-friendly jungle raft trip in the world."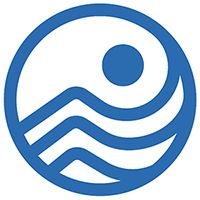 Paddling Life Magazine
July 23, 2015
Submit an inquiry to start a reservation
Taylor Cooper
March 21, 2023.
We cannot possibly write a review that would reflect the incredible time we had with this company on this adventure. We took our two 16 year old boys with us and absolutely had the best two days we have ever had. We are pretty avid rafters having done the middle fork and main of the salmon and many other beautiful rivers so we have seen many rivers and this blew them all away. The constant action, beauty, wildlife, hikes to waterfalls on the side creeks were amazing. The lodge itself will take your breath away. And of course the zip line was off the charts too. If you are considering adding this to your Costa Rica trip, DO NOT hesitate. Do it and you will have the BEST TIME!! Thank you!!
Leah Coil - Camden
March 7, 2023.
10 out of 10. This was one of the BEST trips I've ever been on. Luigi was our guide and he was amazing, as well as our river guides - Max / Kenneth / Andres! The hotels we stayed at were beautiful and the adventures were spectacular. I highly recommend POC and look forward to my next trip with them.
Sarah Reimer
March 5, 2023.
The beauty and adventures on this trip were incredible, but I truly feel it was the POC staff/guides that brought it to a whole new level. Everything they did was with such great love. It was very sad to say good bye to all our wonderful guides, Rafael, Johnathan, Fernando, Max, and Luis. We only spent one day with Luigi, but he was wonderful and incredibly knowledgeable as well. They will forever hold a special place in my heart! Everything was seamless and they thought of each and every detail. The guides were multifaceted; knowledgeable about their culture and land, they can white water raft, they prepared some of the best food on the entire trip, they dance, they sing, they play musical instruments made out of kitchen gadgets, they are humorous and silly. We had a diverse group of people on our tour and for not knowing most of them, we all got along so well that we even spent our "free" time together. This trip was a good balance of adventure and relaxation. My personal favorite was the POC lodge. To be immersed in the rainforest overlooking the river with no connection to the outside world was the reset that I needed. I also enjoyed seeing and learning about the less touristy places in Costa Rica. I would highly recommend this trip!
Kelly Honeycutt Fait
February 24, 2023.
This was a wonderful stay. Tom and his family are friendly and accommodating in every way. The rafting experience was personal, extraordinarily beautiful and FUN. We would highly recommend!
Kirstie Harrison
February 12, 2023.
Our stay at Pacuare Outdoor Center was one for the books!!! They took care of us from the moment we got out of the airport and the entire staff is amazing! They truly make you feel like family and have made our stay in Costa Rica everything we could hope for! We stayed between Studio Hotel in San Jose, Turrialba Vista and the Rio Vista Lodge and all 3 accommodations were beautiful and photo-worthy! The home cooked meals were phenomenal and the adventures were entirely too much fun! We spent our time seeing volcanos, canyoneering, rafting, ziplining, toured Nortico (cacao plantation), and tons of time soaking up all the beautiful Costa Rica views! Rafa was our tour guide throughout our whole trip and he was the absolute greatest! He was so friendly and knowledgable and I never want to travel without a guide again! Thank you SO much Tom and Ana for having us out and sharing your beautiful place with us!!! I'm already planning my trip back for summer! PURA VIDA and see you soon!!!
Ray Harmon
February 12, 2023.
If I could give more stars I would, that is how good the river guides Max and Kenneth "Cookie" truly are. From showing up at the headquarters in Turrialba meeting the masterminds behind the operation, kind, courteous and welcoming is best perception I have. They pointed us down the road to Max, Cookie and Fernando our guiding care takers for our three day adventure. We were greeted warmly and directed as needed. Once in the water it was pleasant to leave modern conveniences behind. The lunch they prepared riverside on the boat table was gracious and beautiful. A few more rows after we arrived at an oasis in the rainforest. A short hike up the mountain side the trail was groomed with wild flowers manicured to mimic a five star resort. The tin roofed open air kitchen, dinning and lounge deck overlooked the river bend down below and tropical forest rising to the top of nearby mountains. The sounds of birds, bees and other noises insects filled missing audio link to nature. Some time was given to get comfy find our screened in hut. Adjacent was our own toilet, shower and sink with running water. The deck around the hut had more views to awestruck the beauty into your brain. I felt at ease and relaxed. The large meeting area gave way for happy hour and snacks. The crew were kind to make some coffee for us. There were several more people we met that stay behind the scene to keep this place in it's prestige condition, they were as kind as our guides. We enjoyed the sites and sounds of local wildlife and the setting sun light. Dinner was of local fair, Max would serenade us while preparing the meal. The next day was a blast with breakfast before ziplining over the mountainside. At the end you have the Tarzan swing, it comes highly recommended! A quick return to lunch at the sanctuary. We fell into deep rest pushing our hike-to-waterfall time back a bit, we needed the snooze. The 2 mile hike up and down hill over rocks was great, elderly and less active people need more assistance and should be forthright with their shortcomings. Max and Cookie both attended with us and helped my mother to make it there and back. They went above and beyond to keep her safe. I enjoyed the swimming hole and Max showing me the jump off points from the falls. We had a good play time before returning to camp for yet another amazing dinner. We spotted wildlife along the way of all activities we learned so much from Max. The last morning we had an early breakfast, they adjusted the schedule do to our unique situation. We departed paradise in the jungle. We paddled well through the remaining rapids. Cookie and Max started an acapella song and dance that kept us going and gave us more to smile about. Other groups from different outfitters seemed to be enjoying their journey much less than us, I was happy we made some camaraderie with our guides. I highly recommend these guides. This last day was spectacular, surroundings and rapids were more aspiring. Our lunch again made riverside was delicious and presented beautifully. As we continued to rock down the river with paddle high fives and acapella music, we did not want to leave. This was the best part of my visit to Costa Rica. At the pullout the team took care of the boat items. We changed at a riverside restaurant with showers and bathrooms for guests. I was surprised with a birthday cake from the crew, it was very nice of them to sing me happy birthday and share some cake. I cannot be happier with my experience with this group from start to finish.
William Harmon
February 11, 2023.
This was an amazing experience! The scenery was beautiful both on the river and the lodge. The hospitality performed by our guides, Max and Kenny, through the 3 days tied everything together to make this a wonderful trip. Could not recommend this company and the guides more.
Stephanie Harmon
February 11, 2023.
From the first meeting with Mario, Tom & Russ, to meeting our guides, Max, Kenneth "Cookie" & Fernando, we experienced a new world of the Rainforest with rafting, zip-linning and hiking. It was a great time, the food was delicious and the eco-lodge was so comfortable-hard to believe I was roughing it!! I appreciated the care the guides gave me, as an older adventurer (67), during the hikes and zip-linning. I would highly recommend the 3-day trip to anyone as I'm so glad I took this trip! Thank you so much!
Albon Shaw
February 8, 2023.
What an amazing experience!! We did the 2-day white water rafting. After a little confusion with the meeting place, which was handled extremely well by the folks at POC, we met our guides. Max & "Cookie" were absolutely amazing!! Max's knowledge and sharing of information about the region and the things we saw was amazing and Cookie was always smiling and giving great energy. The lodge we stayed out was EPIC with an amazing common area and wonderful cabana/room. We got to do some of the zip-line & the tarzan swing, both are great and a wonderful addition the overall experience. The food was excellent, and we really enjoyed the whole experience.
Steve Nyhof
February 3, 2023.
POC is simply the best. I have been whitewater kayaking for almost 30 years and have paddled in a number of countries. The people at Pacuare Outdoor Centre run a top-rate professional operation catering to a wide variety of groups and individuals, and they do it in style. We booked months in advance from our home in Australia. POC communication was easy, fast and demonstrated flexibility and responsiveness to our queries. We knew we had found the right partner organisation. My family of 4 (kids aged 18+20) booked a 1-day canyon descent and 2 days of packrafting. No one else in the region appeared to offer solo packrafts. This was important to us as we prefer the control and skill-building that comes with it. Our private tour with POC was superb. We lodged with Tom and his family at their B&B about 15 minutes outside Turrialba. So much fun. Games of pool. Glorious sunrises looking out over the valley. Our best mattress experience by far in 2 weeks at various Costa Rican destinations. And the best: the dogs. Special mentions to Shaq, Rocky & Fraser. The meals prepared by Maritza were the best local meals we enjoyed on our trip. Gracias Maritza 🙂 The canyon was so much fun: 5 waterfall abseils over about 3 hours. A very local company indeed, Johan and Ariel of Infinity Green Tours were professional, safety focussed and fun. Pura Vida! A mid-canyon fresh fruit snack beside Johan's aunt's house provided energy and a nice break half-way along. Then we were honoured to be invited to Johan's house where his mother had prepared a lovely lunch. Our first day of packrafting was on the Pejibaye River. This was our warm-up day. Our head guide Luis "Luigi" gave us one of the better whitewater briefings I've experienced: comprehensive but not condescending. Then we paddled the lower part of the river, which was fairly continuous class II/II+. This was a great time for the guides to reinforce basic skills. And a bit of surfing. The Kokopelli packrafts proved to be compact, responsive and surprisingly stable. What I liked best was the format of the day. After running the lower part of the river (a bit over an hour), we drove upriver and ran a slightly harder section followed by a re-run of the lower section. This was psychologically important; while the lower seemed intimidating on the first run for my family, it was just easy and fun on the second. It was a great opportunity to re-examine fear in light of very recent experience. POC had recommended running the Lower Pacuare for the next day, spending the night at their on-river lodge and rafting down the grade IV rapids the next day. We explained that we really wanted to packraft individually. POC was amazing in adapting their plan to honour our wishes. We instead ran the Upper Upper Pacuare - a wonderful boulder-filled 10km stretch with fairly continuous class II+/III. The one IV we portaged. POC was flexible in letting me kayak the day while the rest continued in the packrafts. It was a perfect level-up on the day before and everyone had a blast. We ran it in 'expedition style' with a defined order; Luigi leading 2 of our team, followed by Cookie leading the final 2. It was a very well ordered arrangement allowing everyone to follow clear lines down the rapids. A special shout out to Cookie, our kayak safety guide who was so much fun on the rivers. POC took care of all our transportation needs during our stay; it was so convenient and the drivers were reliable and safe on those crazy mountain roads. We didn't make it to POC's lodge on the Lower Pacuare on this trip. It looks amazing and surely represents a compelling reason for our return one day. If you are Turrialba-bound, consider POC for your adventure partner; you are unlikely to regret it.