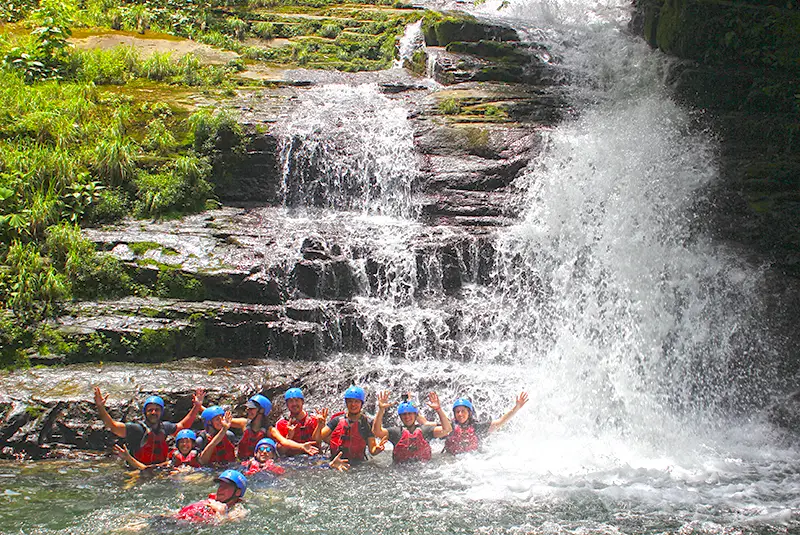 January 13 – 18, 2024
Price: $1775 / person
What's not included: Flights to and from San Jose, Costa Rica. Departure airport tax ($29). Breakfast & lunch on the first day and lunch and dinner on the last day.
Trip Itinerary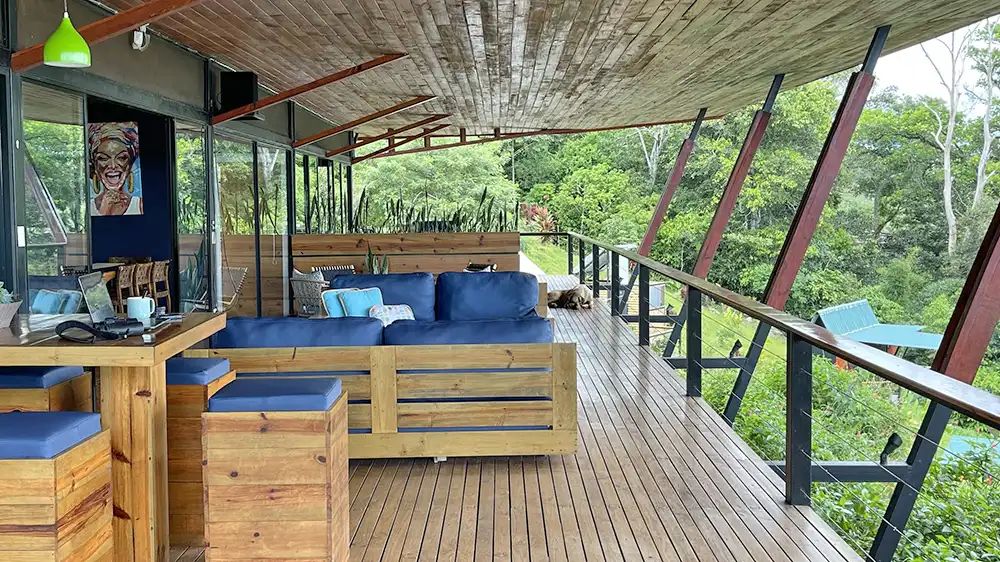 Day 1— Fly to San José Airport and drive to Turrialba Valley! Welcome to Costa Rica! We'll meet you outside the San Jose airport and drive you to the Turrialba Vista. It will be an early-to-bed because we want to be rested for a full week of adventures.
Meals: Dinner
Lodging: Turrialba Vista
*We suggest booking a flight with arrival to SJO around mid-day. The transfer is at 2 PM.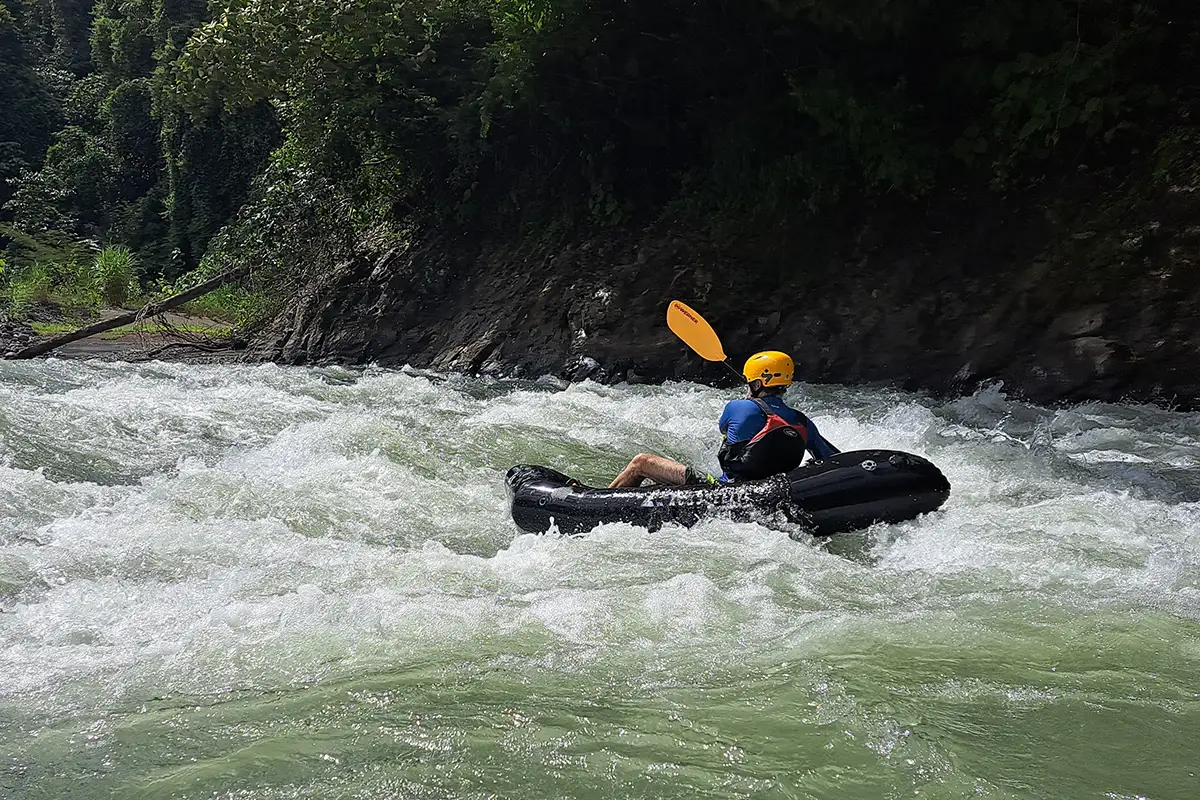 Day 2 — Pack Rafting the Pejibaye River. After a delicious breakfast, we have a short drive to the Pejibaye River (pronounced "Pay He Ba Hay"). When we get there we'll find the guides and we'll push off on our first adventure of the week, pack rafting the Pejibaye River!
Meals: Breakfast, Lunch & Dinner
Lodging: Turrialba Vista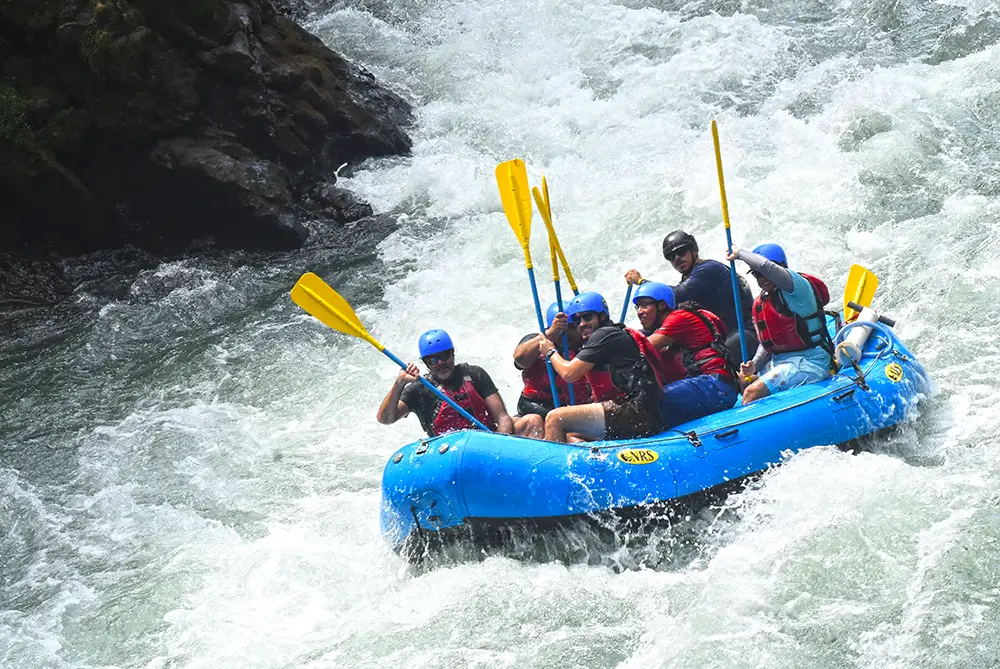 January 15, Day 3 — Rafting the Pacaure River. After breakfast, you will be driven to Pacuare River, we will be rafting into the lodge, and we will stop for some hikes along the way. In the evening, your same raft guides will prepare a dinner for you while you relax at the lodge, disconnect from the electronics, and reconnect with nature.

(Meals: Breakfast, Lunch, and Dinner)
Lodging: Rio Vista Lodge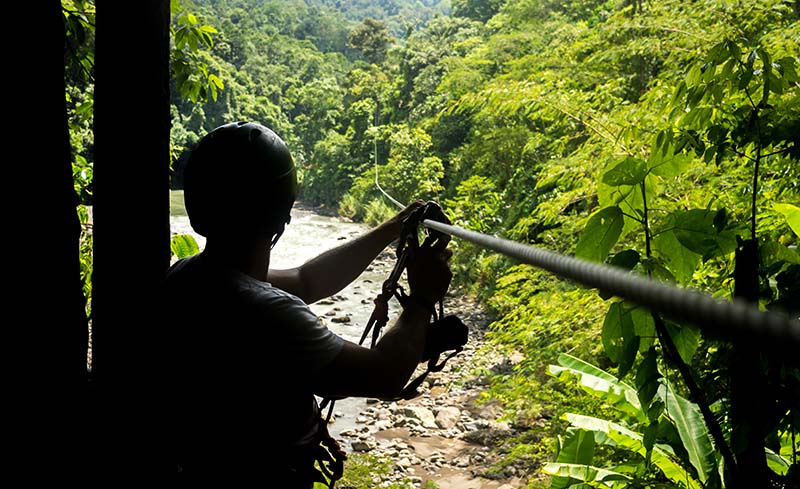 January 16, Day 4 — Zipline, Tarzan Swing & Waterfall Nature Hike. Today is another full day of adventure! You will be experiencing our infamous Tarzan Swing and Zipline course! The swing will have you swinging hundreds of feet over the river while staying attached in a harness, of course. We have a lower platform for those interested in a less adventurous swing. We'll also be riding on our zipline to experience the Pacuare River from another level. After lunch, we will have a nature hike to a local waterfall where you can swim and relax. The evening is time for relaxing at the lodge.

Meals: Breakfast, Lunch & Dinner
Lodging: Rio Vista Lodge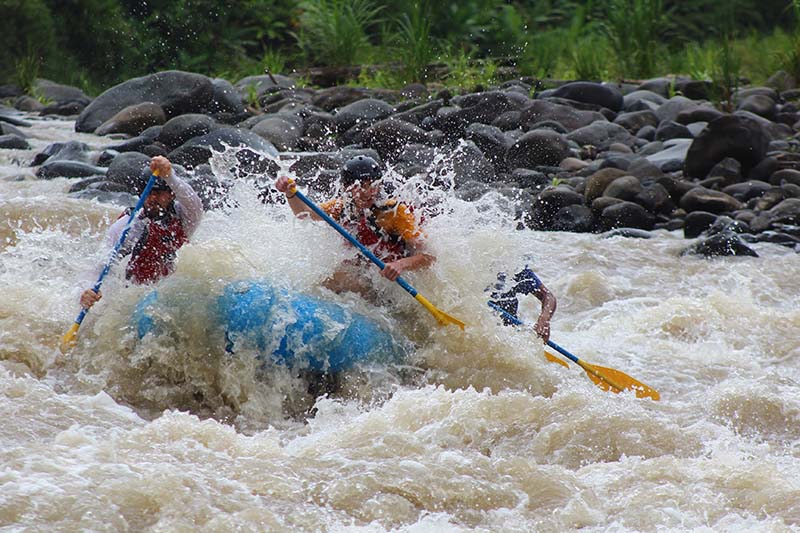 January 17, Day 5 — Pacaure Gorge. The famous Class IV Pacuare Gorge is today. We'll leave Rio Vista Lodge, hop back into the rafts and tackle the most famous whitewater in Costa Rica. This section is what made the Pacuare River famous.

Meals: Breakfast, Lunch & Dinner
Lodging: Local hotel close to the airport

January 18, Day 6 — Fly home. Today we'll drive you to the airport with a luggage full of memories and a lot of Pura Vida!

Meals: Breakfast
Lodging: No lodging