Costa Rica Travel Companies
Small group travel is not something new. It has its benefits for the host country than you can imagine. There are many options to choose from. With the importance of vacations, this can be stressful. We want to help you make sure you pick the best travel companies in Costa Rica.
When groups are enormous, we all know the experience changes. There might be a jolt to the local economy, but on a personal level, it is hard to have an "awe-moment" in nature or when visiting with the locals.
Traveling alone can be challenging to operate for some smaller tour providers. Groups that are too small or too big are not ideal for a lot of providers.
A happy medium is the small group travel industry. This allows small groups to tour around a country, be a nice jolt to the economy. It also does not jeopardize the dynamics and overall experience, keeping things authentic.
You can even argue that small group travel is better for the environment. Instead of 12 people in seven different rental cars, you can all have a small bus.
Good small-group travel companies have their operations down to a science. The food, hotels they stay at, and activities are all done in a manner to not waste food or have a place to dispose of it. These companies also ask hotels to abide by certain regulations. This shared philosophy can spread one provider at a time and make for a better travel industry.
Many companies offer different group travel options worldwide, and most have set up an operation in Costa Rica.
We can not speak for the quality of operation for all companies that run trips to Costa Rica. Still, we have some first-hand experience with many in the industry. With over 20 years and collect data from companies we work with, guides, employees, and guests comments.
Here is our list of companies that we consider the best travel companies in Costa Rica. We of course want you to travel with us but we won't hold it against you. We honestly would be happy if you got the chance to choose one of the best travel companies in Costa Rica.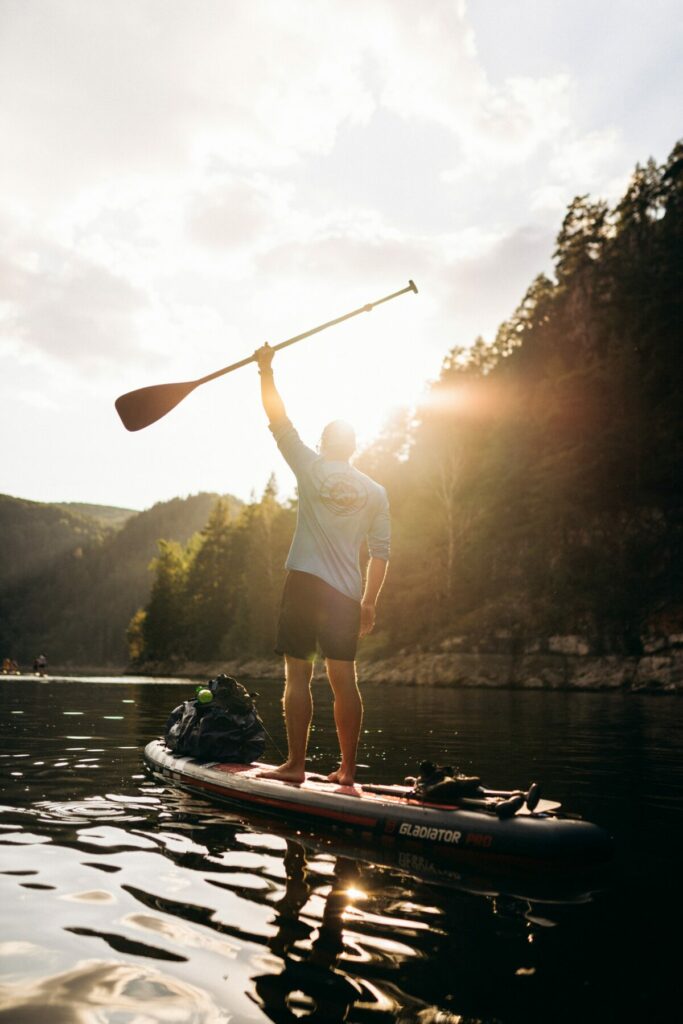 Intrepid Travel
Intrepid Travel is probably the largest small group travel company on the planet that got its start out of Australia.
I have always been drawn to this company because two friends from college launched it. They quit their jobs and took off on a six-month trip to Africa. Nowadays, this is easy for a digital nomad to do. But it was a different risk level back then.
I know firsthand. I dropped out of college to tell my parents I wanted to run an ecotourism adventure company. They thought I was nuts. This is why I know Intrepid comes from good adventurous roots and a passion for adventure.
Intrepid has been in Costa Rica for years and has multiple itineraries for all types of travelers. On some of their tours you even ride along with the guide on public transportation. Costa Rica has excellent public transportation, and nothing says group travel can't take advantage of it.
Intrepid also offers your more traditional group travel itineraries.
We like Intrepid's influence on the travel industry. Their attention positively affects the host countries they operate in.
We give Intrepid five stars out of five, and we know you will too.
GAdventures
This is another company that can boast of much of the same efforts as Intrepid as they focus very much on the local providers they deal with and has a positive effect not just on their clients but also on the in-country tour providers.
There is also some respect for what founder Bruce Tip of GAdventures did after traveling the world and maxing out two credit cards. He was able to see the world outside hotels and conventional tourism spots for what their value is.
Bruce was a pioneer in making community and rural tourism an actual industry bringing jobs and improving lives in these areas. This is unmeasurable as his clients and host communities keep changing for the better trip by trip.
This is what makes GAdventures so unique. G-Adventures deals directly with each small provider. Is it a lady in Peru who is offering a cooking class? They deal directly with her.
This might not seem like much, but it's a lot of extra work to keep more funds in the host country.
I recently talked with Luis Salas, the Latin American director of providers for G-Adventures. He mentioned he had over 400 providers just in Peru. Some even had to help do the essential business work to form their mini-business to become a provider for this world-renowned travel company.
On the other end of G-Adventures exist a knowledge of planet Earth that most of us couldn't dream of doing in 20 lifetimes.
Their Costa Rica operation is nothing short of that either.
A great option and we give it another five out of five stars.
Pacuare Outdoor Center POC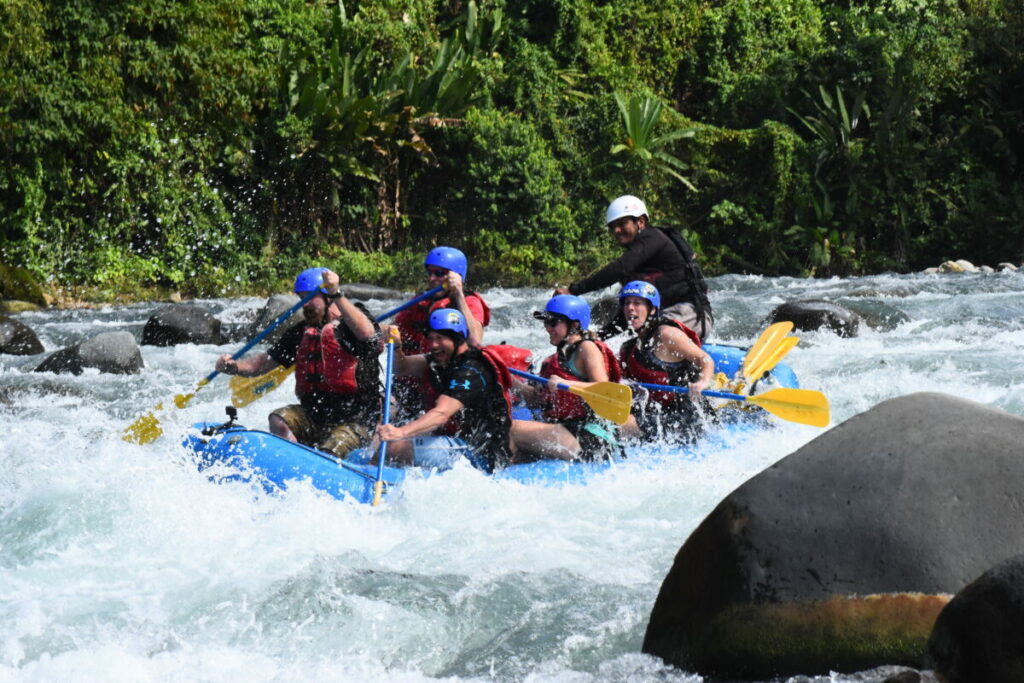 Pacuare Outdoor Center is a local company in Turrialba Costa Rica. They only operate in Costa Rica and are like-minded individuals like Intrepid and GAdventures in their philosophy of being more than just another trip for their guests.
POC started from scratch by Tom Ranieri after he decided to take a "gap" year after his first college year. Tom likes to say he just completed his second gap decade and still needs more time to go back to college.
Tom's focus has been conserving the Pacuare River and the local communities. He is constantly pushing to allow as many guests to visit as possible.
It has been making a positive impact on the local community for years. POC always promotes what they consider the best of Costa Rica, which is its people.
They are adventure experts in Costa Rica and can take you on week-long adventures visiting some of their favorite spots. They always promise some good times spent with the locals making you feel like family.
In full disclosure, I own Pacuare Outdoor Center. I would love for you to travel with us and so am a massive advocate of how much each trip, no matter where you travel, can have an enormous impact on the local community. This is why I have no hesitation in promoting some great companies in the industry that are doing great work alongside POC.
Those are three companies, including ours, that we would suggest to anyone looking for an adventure trip to Costa Rica.
Many companies choose from, and there are not as many that put the amount of attention and share a passion for being a responsible traveler. Between the three of them, I am sure you can find what you want and book easily.
Not only will you know that your trip will run smoothly but that your spending will be doing its part to help the local economy more than you think.